Create Crazy Loyal Customers with Andrew Reise
Implementing a successful customer experience program entails crafting customer promise statements—starting with current brand promises as a north star—to make the vision come alive, aligning and empowering employees and partners to deliver.

Andrew Reise consultants utilize tried-and-true processes and methodologies to develop actionable initiatives that, when executed correctly, deliver the desired future state.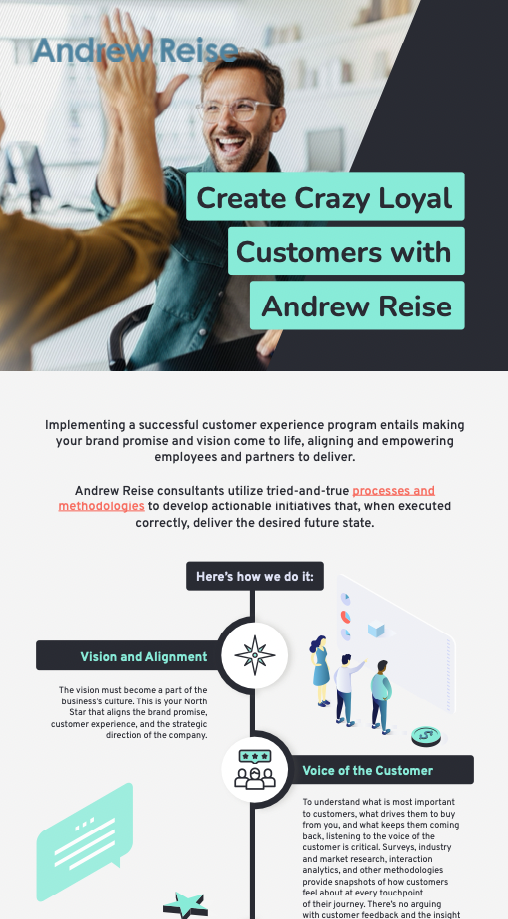 For a full understanding of how Andrew Reise can transform the customer experience, download our infographic.